Cynthia Mirasaki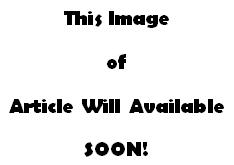 | | |
| --- | --- |
| Japanese Name | {{{kanji}}} |
| Romaji Name | Mirasaki Shinshia |
| Birthname | {{{brname}}} |
| Name | Cynthia Mirasaki |
| Age | {{{age}}} |
| Race | Human |
| Gender | Female |
| Nationality | Japan |
| Occupation | Student, Guardian: Heart[1] |
Personality
Family & Relationships
Transformation & Powers
| | |
| --- | --- |
| Alter Ego | Bunny Hop |
| Other Transformation | N/A |
| Special Alter Ego | Bunny Yelling |
Manga & Anime
Cynthia is one of the main character of 
Shugo Chara!: The After Through Before
, created by Shinobu-tan using
Minamina Fernandes
account.
Personality
Edit
Cynthia is a tsunedere [2] girl. She doesn't want to called 'cute' (kawaii). If someone call her as 'cute' or 'cutie', she will be chara change![3]
References
Edit
↑

Her favoritest Amu's guardian is Ran.

↑ Look up at wikipedia!
↑

Like Tadase.
Ad blocker interference detected!
Wikia is a free-to-use site that makes money from advertising. We have a modified experience for viewers using ad blockers

Wikia is not accessible if you've made further modifications. Remove the custom ad blocker rule(s) and the page will load as expected.