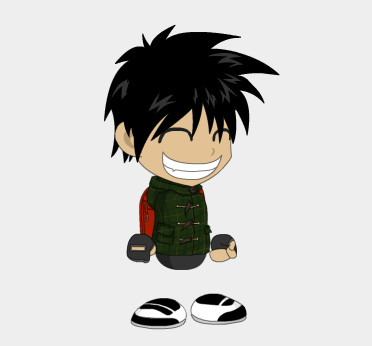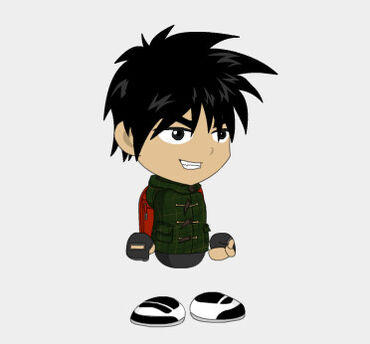 Bull Punker is a Teenage High School Student from a Inagakuen Public High School Who is a Guardian Hunter,a He is a School Bully, a Troublemaker and He is a High School Droput Student,He is a Member of Easterand Anti Guardian Chaarcter Squad,He Loves Martial Art, and He Love to Playing Violent Video Game and Watch Violent Movies,He Loves Karate,Boxing,Hearing Rock Music and K-Pop wihich is Violent
,He Hate Eggs and Easter Eggs Because He is Same as Tom Wrecker He Hates School Forever, He is Real Grandosn of Kazuomi Hoshino,He Always Makes Trobule at School and Bully Students
Gets Expelled from School and He Dropout from High School to Pursue to Become the Mercenary Soldier,Work of Easter,
He Wants to Kill  the Guardian  with His Father Using with Guns and Explosive Weapons,His Real Grandfather Kazuomi Hoshina His is a Director of Easter,Kazuomi Hoshina Order Him and Tom Wrecker to Capture the Guardian Characters and Bull Punker to Kill the Guardian  with His AK-47,RPG-7 and and Also He Wants to Throw a Bomb to Kill the Guardian and Heart Eggs with TNT Dynamite and He Wants to Cook the 
Heart Egg for Kazuomi Hoshina So That His Grandfather Will Get Rich If They Fail to
Capture the the Guardian Characters.
Ad blocker interference detected!
Wikia is a free-to-use site that makes money from advertising. We have a modified experience for viewers using ad blockers

Wikia is not accessible if you've made further modifications. Remove the custom ad blocker rule(s) and the page will load as expected.